Sustainable

packaging,
the right solutions
for every product

Single-use food packaging compatible with sustainable development, that's the "right packaging", one that does just what it's designed to do, and nothing more.

But getting there takes many small steps.

Since 2017, Nutripack has been implementing an ambitious R&D and innovation policy to find solutions for its customers in the food processing and corporate catering sectors.

One step at at time, one effort at a time.
Product eco-design
100% mono-material, 100% recyclable
45 million euros invested in alternatives to polypropylene (PP)
Reducing

the environmental
footprint


of packaging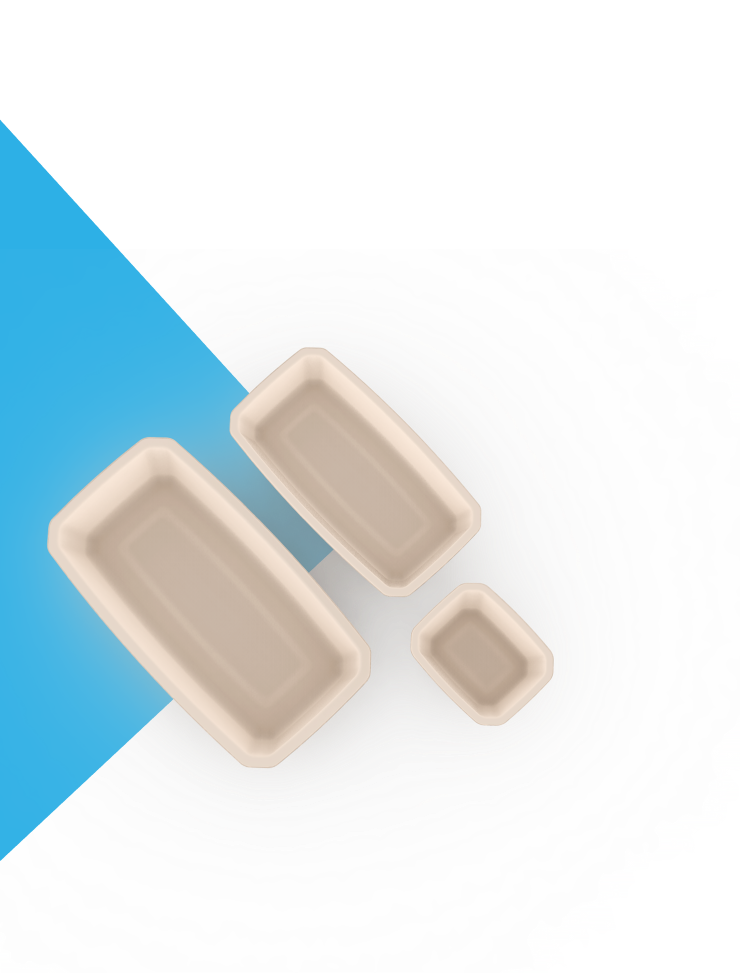 For 30 years, we have been manufacturing single-use packaging for 2,600 customers in the corporate catering sector and food industries across Europe.
All of these customers have one thing in common: they prepare fresh foods (ready-made foods, butter, rillettes, etc.) that would spoil without packaging.
Our mission is to find the right sustainable and suitable solutions to package these products.
For all these customers, we create food containers, specific containers, tubs, boxes and lids whose materials, shapes and weight are always suitable and chosen carefully.
To provide what's needed.
And only what's needed.
A responsible approach
requires making choices:
We believe that there is no single solution.
Not everything is all black or all white, and you can't transform an entire industry in a day.
But solutions do exist, and there are plenty of them.
Nutripack adapts each type of packaging to each need. And we have a variety of ways to reduce packaging's impact on the environment:
compostable, biodegradable lines
recyclable lines made of mono-material plastic
biosourced lines
Thanks to our innovative processes
and a pragmatic approach,
we're moving ahead together
Eco-design, an ethical approach for packaging with less impact
To design truly sustainable and responsible food packaging, making them biodegradable isn't enough. We have to consider their impact throughout their entire life cycle. And we have to take the environment into consideration right from the start.
At Nutripack, eco-design looks at the entire packaging lifecycle:
impact of materials
impact of manufacturing in our factories
end-of-life management
All our products are designed to meet a need,
based on their use: size, shape, thickness, etc.
We consider all the options: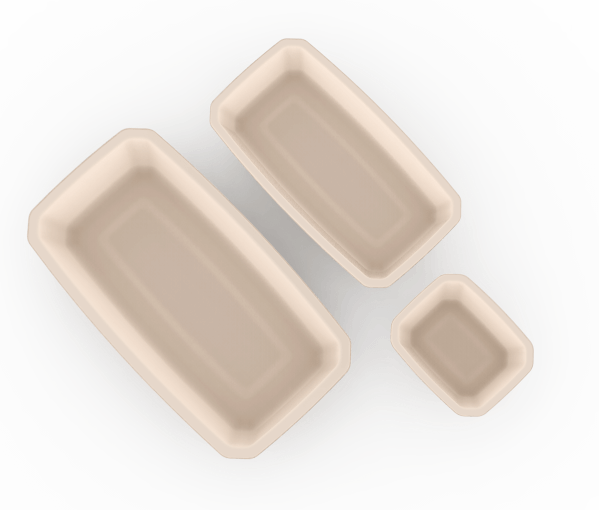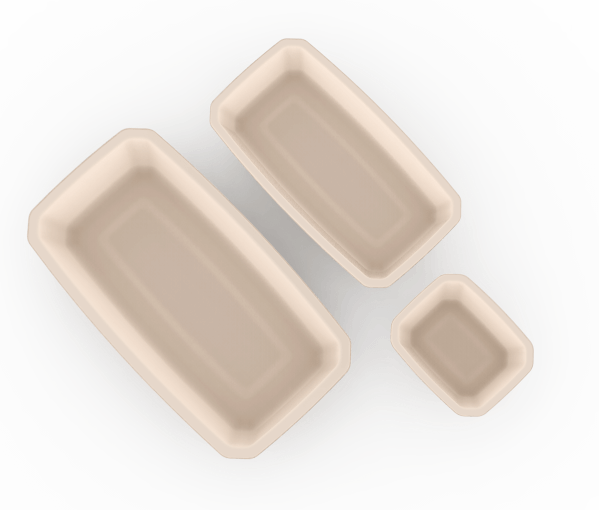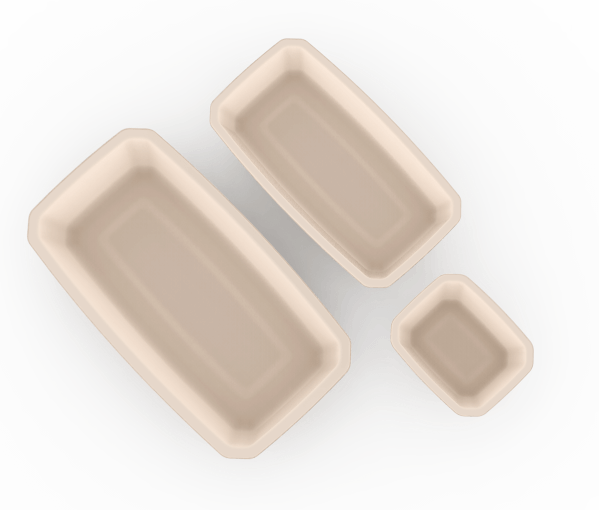 A suitable material
Controlled weight
Optimal safety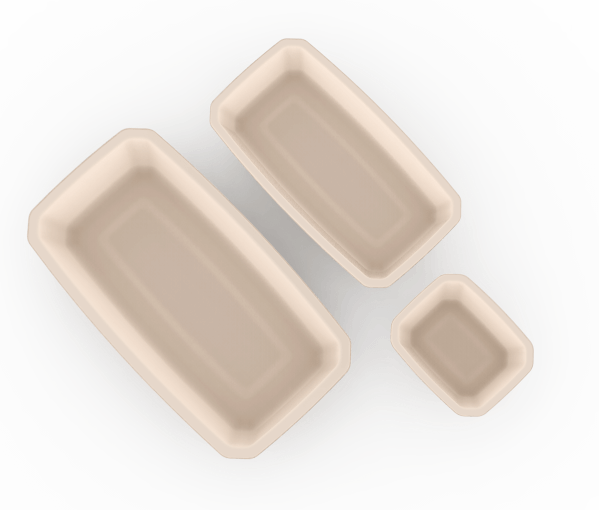 A suitable material
To choose the material that best meets your needs. We will never make choices by default.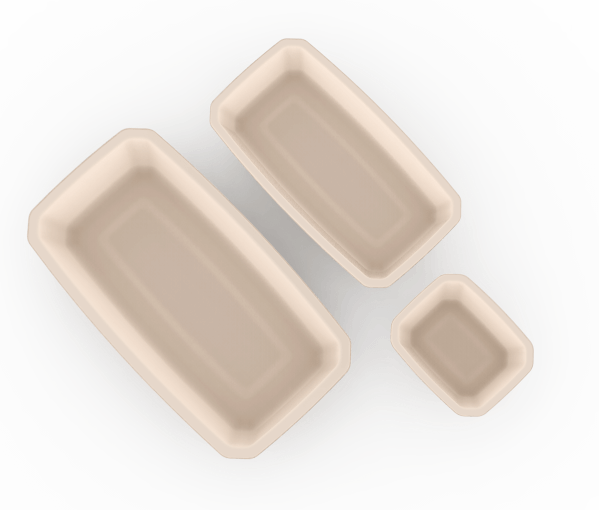 Controlled weight
Ensuring that the weight of the packaging does not exceed that which is strictly necessary means the product has less of an impact, offering real compounded advantages.
You save on materials without sacrificing quality
Less weight for transportation and storage
Thinner packaging can be heated faster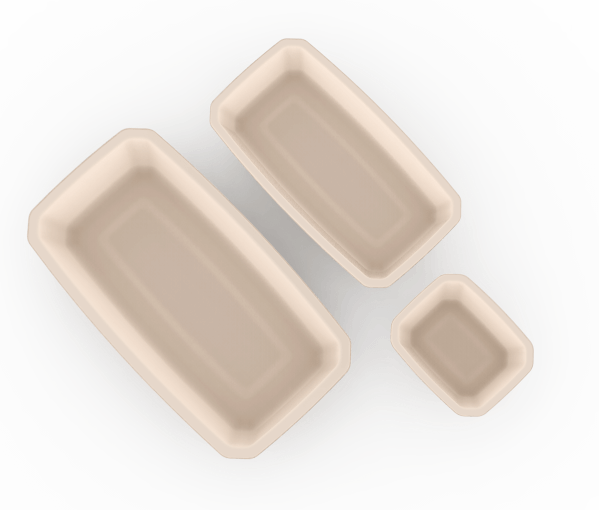 Optimal safety
For packaging that meets your needs, and products that are packaged safely.
We only use
high-quality raw materials

The choice of raw materials plays a fundamental role in facilitating recycling and guaranteeing food safety. It is also crucial to guarantee the quality of packaging and its sustainability.
All the raw materials we use are new and traced, and our suppliers are referenced and audited regularly.
And we go even further with our moulded cellulose food containers.
"Our 100% compostable food container production sites are located in Hauts-de-France and Occitania. The paper we use comes from nearby Saillat, a deliberate choice to reduce our manufacturing carbon footprint.
The paper mills are PEFC and FSC (forest protection) certified.
Water is recycled.
Manufacturing waste is recycled.
Moulded cellulose food containers are over 90% biosourced and their design is patented."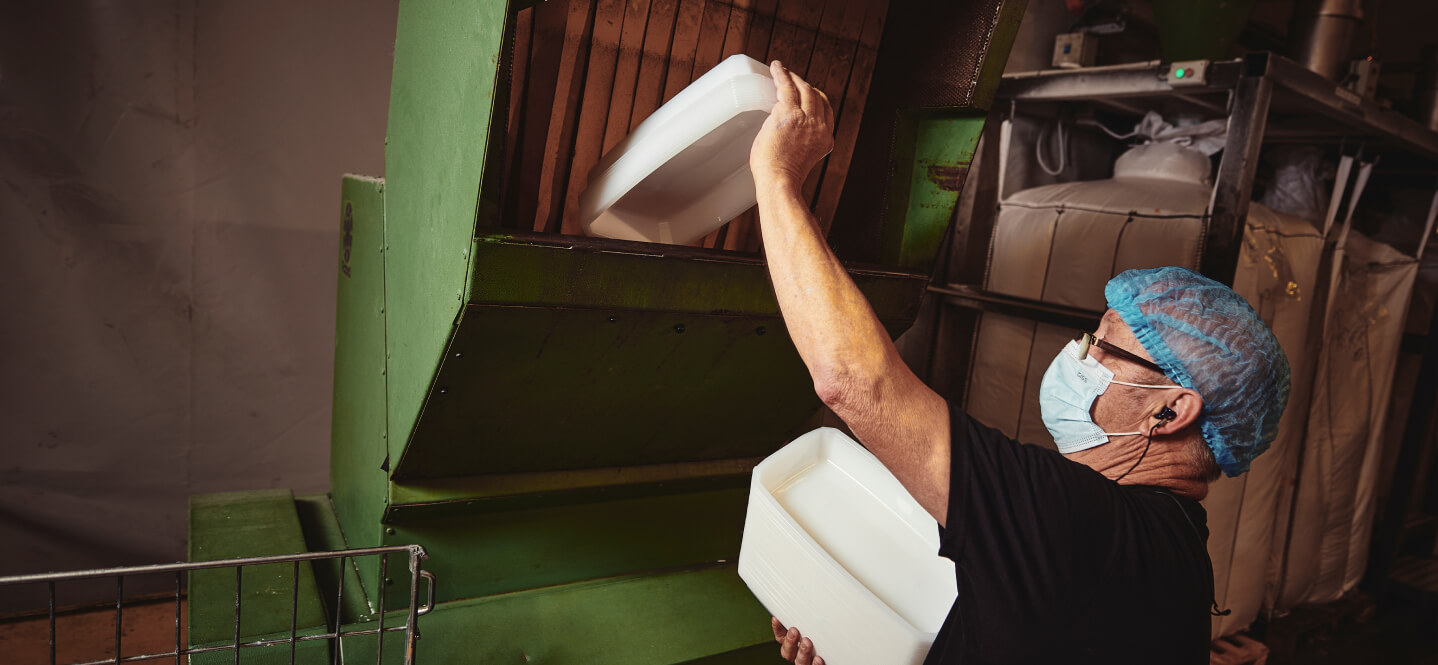 We never forget that the products we make are used for food.
And of course, Nutripack is committed to the highest standards for each of our food containers: our Flines-lez-Râches and Mellac plants are BRC certified, your guarantee of compliance with food standards.
And we're not done innovating yet!
Nutripack is Impact Group's subsidiary dedicated to responsible single-use solutions. Since 2017, the group has invested more than 45 million euros in research and development. Innovation is our engine, and the road to minimal impact is still long. So let's move forward together!