When CSRdrives development,
everyone wins
We win, our customers win, and the environment wins.
We're demanding for the world's sake and for our own: a few years ago, Nutripack set strong environmental and societal responsibility (CSR) goals for itself. We have made it a driving force for our development.
To better meet today's environmental challenges.
Because transparency and our teams' commitment to our project are important values for Nutripack.
Because we aim to have a positive impact within Impact Group: it's necessary, it's strategic. It's logical.
So what commitments
have we made?
We will design and create products that are increasingly virtuous and environmentally friendly.

That means a lot of things:
Ecodesign
Choosing monomaterials, biosourced materials, cellulose
Analysing our products' life cycle
What does that mean in numbers? Today, the sale of responsible products represents 25% of our turnover. Tomorrow, we want to make that 50% of turnover outside of single-use PP.
We will integrate environmental concerns in all our processes
When you decide to commit fully, it ultimately means making simple choices. Every step we take and everything we do revolves around a single question:
Will this decision have a positive impact for the company, for our customers and for the world?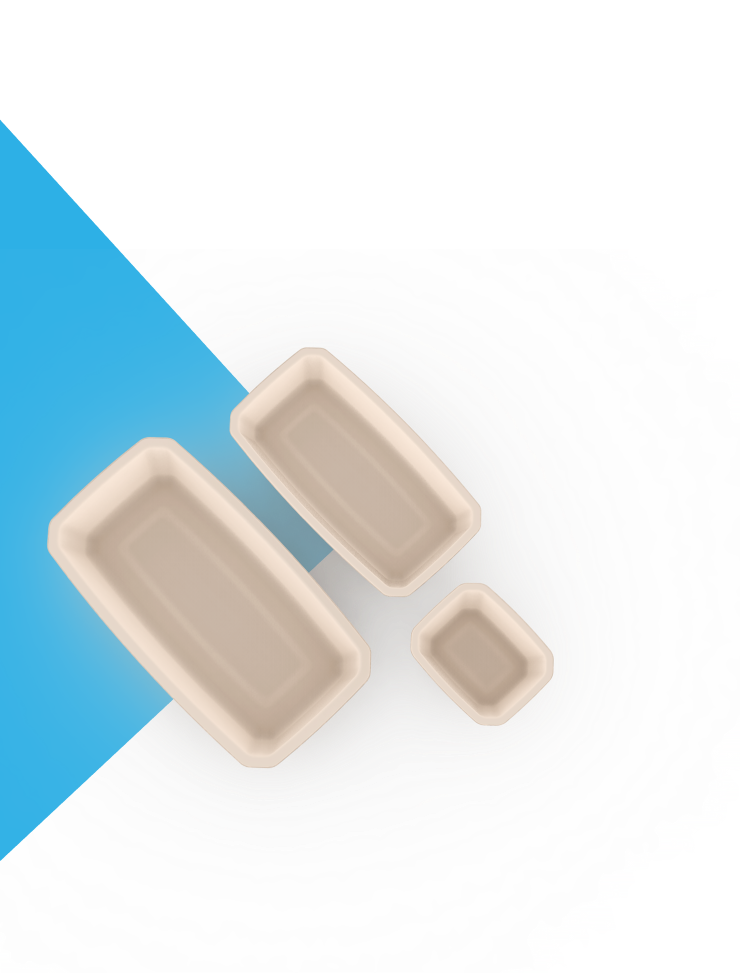 Production that generates practically zero waste. 99% of the material we use is processed and non-conforming products are recycled..
We created an integrated recycling chain for our PP trays that's unique in France and has been defined and validated by ADEME. It allows our customers, corporate catering players, to control their waste and improve their impact as well.
We're constantly seeking ways to save energy, and we're developing pilot practices at all our sites: for example, our plant in the Netherlands is powered by 1,000 m2 of photovoltaic panels. And we have designed the production of our moulded cellulose containers in a short circuit in order to limit the impacts of transport. Plus, the process operates in a closed circuit, wasting no water.

1 recycled container

= 132 g CO2 saved

= 1 km travelled by car
We involve our teams in our approach
People are key in a CSR approach. And at Nutripack, this has led to numerous actions in favour of our teams:
preserving our employees' competitiveness and developing their skills
promoting local employment
developing employee ownership, so that employees who want to can share even further in the company's success
We live
these commitments, and we prove it!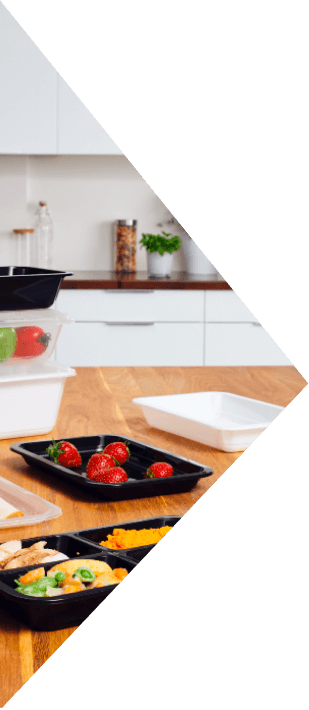 We believe that making commitments means first and foremost taking action. And to improve, we need to be able to measure what we do.
That's why Nutripack has chosen to have its practices audited by independent bodies:
In 2019, AFNOR evaluated Nutripack's CSR. Our score of 61/100 is well above the average of companies in our industry.
And our CSR approach has been Ecovadis Gold certified, placing us among the 5% best-rated companies by Ecovadis.
And to go even further, Nutripack has embarked on a challenging journey, working toward earning BCorp certification, which requires we meet positive action criteria in five areas of impact: governance, employees, community, environment and customers.
Together,
let's go further
Working with Nutripack
means joining this movement and improving your impact.
Is that meaningful for you?